WATCH: Postmodern Jukebox puts a doo wop spin on Pitbull's 'Timber'
JUST ADDED: 5 Seconds of Summer will be rocking the stage at this year's iHeartRadio Music Festival Village in Las Vegas! The band sat down with Ryan Seacrest to break the news. Click here to buy your tickets now, before they sell out!
Listen to Pitbull on iHeartRadio
Postmodern Jukebox and The Tee Tones teamed up for a vintage doo wop cover of Pitbull and Ke$ha's hit, "Timber." It's definitely a departure from the original, but a fun one at that!
Check out the video: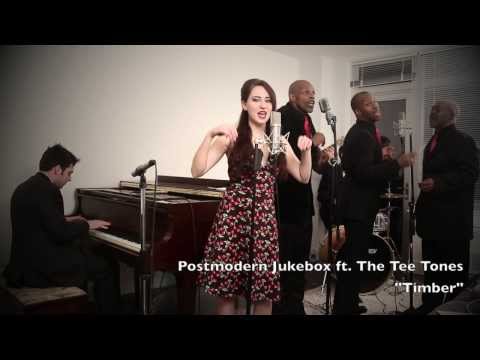 You may recognize the style - the group previously gained internet fame for their doo wop cover of Miley Cyrus' "We Can't Stop."
Check out their Miley Cyrus cover: